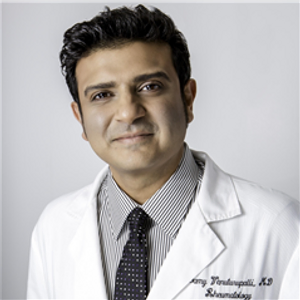 Swamy Venuturupalli, MD, FACR
Attune Health
Dr. Venuturupalli, founder of
Attune Health
, is a preeminent authority in the field of rheumatology.
One of the nation's most innovative rheumatology researchers, Dr. Venuturupalli is involved in over 100 clinical trials for illnesses such as lupus, rheumatoid arthritis, myositis, psoriatic arthritis and other autoimmune diseases at the Cedars-Sinai Medical Center's Division of Rheumatology. He has published several peer-reviewed articles and textbook chapters, and has served as the Editor-in-Chief of Current Rheumatology Reviews. His current research efforts are focused on how technology can be used to solve healthcare problems, and he serves as the Chair of the American College of Rheumatology Subcommittee for Technology in Medicine. He has a particular interest in using VR to control pain and improve resilience in patients with chronic diseases.
Dr. Venuturupalli is highly regarded by his colleagues and patients for his outstanding level of service, dedication to patients and advanced treatment options that result from his medical research and efforts to increase awareness of illnesses related to inflammation and autoimmune disorders and diseases. He has served as the past secretary, treasurer and president of the Southern California Rheumatology Society, and as Clinical Chief of the Division of Rheumatology at Cedars-Sinai Medical Center. He is the founder of the Attune Health Foundation and is actively engaged with the Arthritis Foundation and Lupus LA.