vMed24 returns March 28 – 29th, 2024
Sofitel Hotel, Los Angeles
Tickets on sale starting June 2023

Developed by the Cedars-Sinai Virtual Medicine program with generous support from the Marc and Sheri Rapaport Fund for Digital Health Sciences and Precision Health and the Clinical and Translational Science Institute (CTSI), the annual Virtual Medicine (vMed) Conference is a two-day, CME-accredited symposium that convenes the brightest minds in Medical Extended Reality (MXR). Participants learn from case studies, didactic lectures, and patient vignettes to achieve the following educational objectives: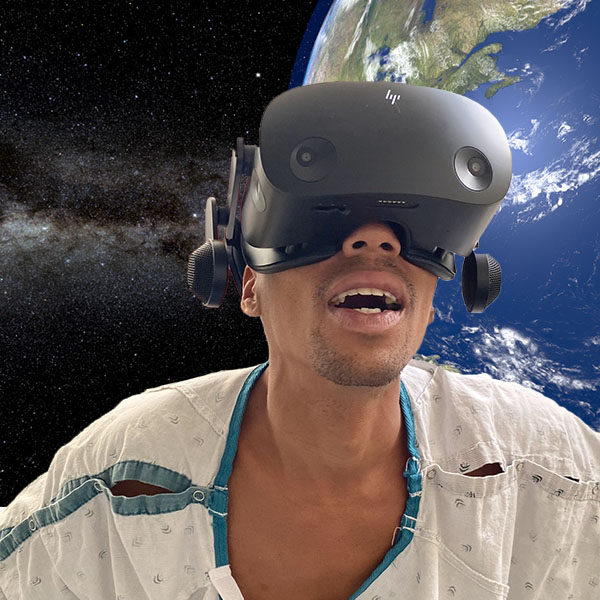 Learn

best practices and pragmatic tips for implementing MXR into clinical practice.

Review

evidence supporting the efficacy of MXR applications for patient care.

Discuss

the cost-effectiveness, payer perspectives, and regulatory landscape of MXR.

Hear

from patients who have received MXR therapeutics.

Study

uses of MXR for clinical simulation and provider training.
Who should attend

Virtual Medicine is intended for a wide range of stakeholders seeking to learn about the implementation, outcomes, and cost-effectiveness of Medical Extended Reality (MXR) in clinical practice and the role of MXR in medical education and simulation.
Participants include clinicians using MXR for patient care, patients exploring the benefits of MXR as a complementary therapy, hospitals and clinics evaluating the health economics of starting an MXR program, industry partners developing MXR hardware and software solutions, journalists investigating the latest advances in MXR, and investors seeking to learn the evidence and ROI for MXR products and services.