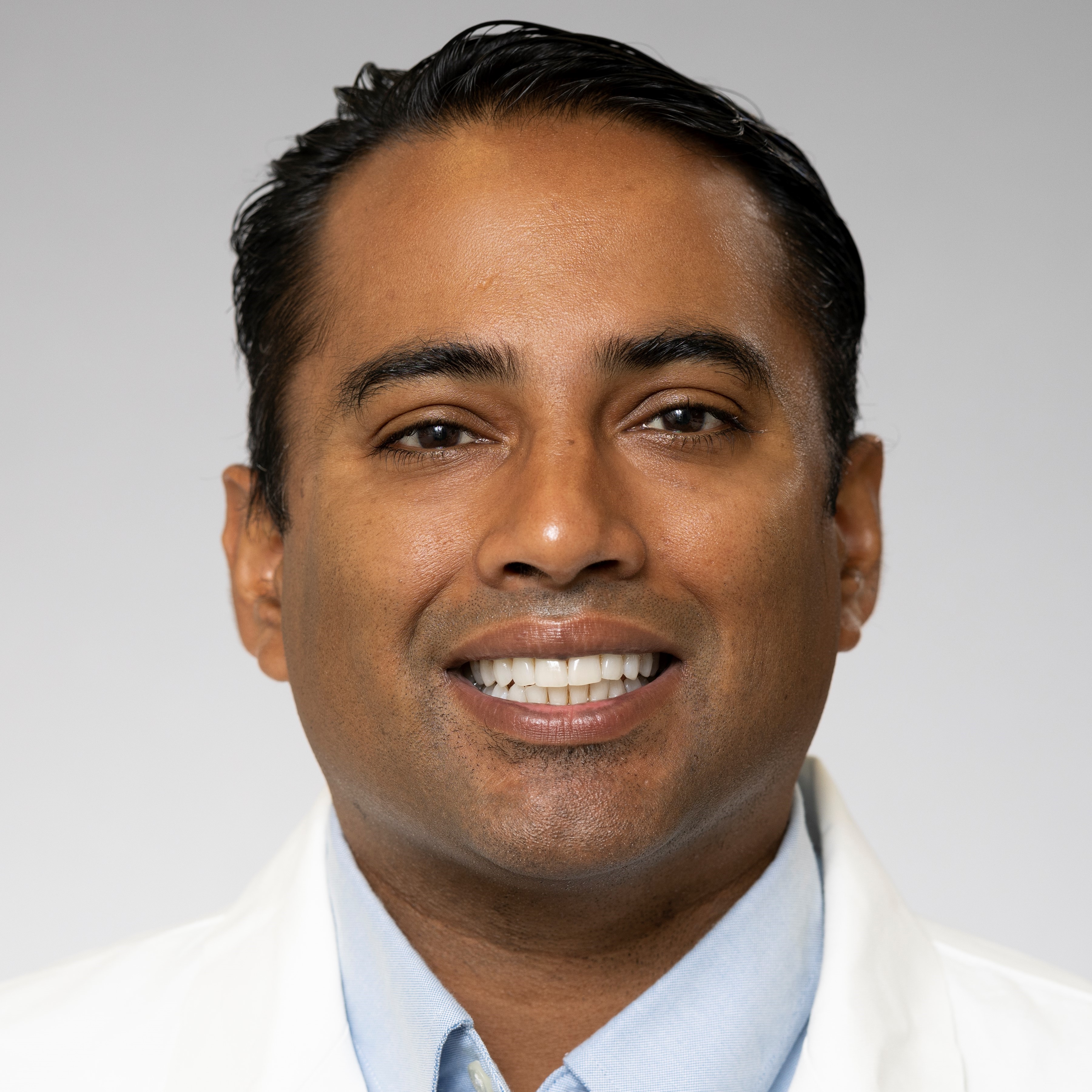 Korak Sarkar, MD, MHDS, FAAN
Neurology and Brain Injury Medicine, Ochsner BioDesign CMIO, Ochsner Health New Orleans VAMC Physical Medicine and Rehabilitation Service
Dr. Korak Sarkar completed his undergraduate education at the Johns Hopkins University where he studied applied mathematics, biomedical engineering and neurosciences. He earned a doctorate of medicine from the University of California at San Diego School of Medicine. Dr. Sarkar completed a neurology residency at the University of California at Davis, in Sacramento, CA. This was followed by the completion of a Brain Injury Medicine fellowship at Northwestern University and the Shirley Ability Institute (formerly the Rehabilitation Institute of Chicago). Dr. Sarkar is double boarded in Neurology by the ABPN and Brain injury Medicine by ABMS. He joined the Ochsner Neurosciences Institute in 2015 and the New Orleans Veterans Affairs Hospital in 2016. His research on TBI has been published in peer-reviewed journals and has been awarded the American Academy of Neurology's (AAN) Founder's Award in Translational Research. He serves as one of Ochsner's associate CMIO with a focus on the informatics of neuroscience and imaging. He founded and currently serves as the Medical Director of Ochsner Neurosciences BioDesign Lab and contributes to Ochsner's efforts to innovate advanced visualization using 3D Printing and medical extended reality. He recently completed his Masters in Health Delivery Science at Cedars Sinai in Los Angeles with a focus on digital health innovation. He also serves as a Fellow of the AAN as well as on its Health Policy subcommittee where he advocates for the needs of neurological patients and providers.