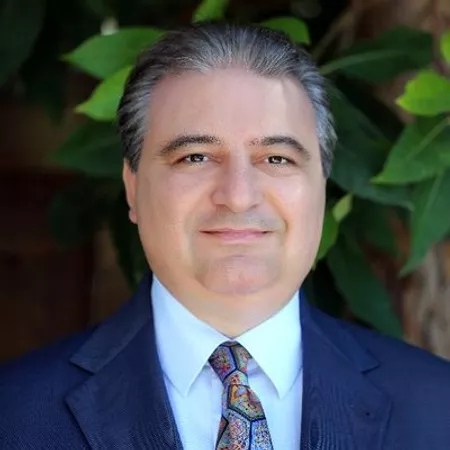 Amir Kalali, MD

Dr. Kalali is recognized globally as a leading innovator at the intersection of life sciences and technology, advising companies on building the future of their business at the board level or as a strategic advisor. He sits on the board of directors of both private and publicly traded companies.

He is an advisor to many academic and private entities including the Advanced Innovation Center for Human Brain protection, Capital Medical University, Beijing, China, the Center for Digital Transformation at the Paul Merage School of Business at the University of California, Irvine, the premier research center helping leaders across industries take advantage of the new digital economy.

He is Professor of Psychiatry at University of California San Diego, Editor of the journal Innovations in Clinical Neuroscience, and the Lead Editor of the book Essential CNS Drug Development, published by Cambridge University Press. He has authored over 150 peer-reviewed publications.

Dr. Kalali was the Founding Chairman of the Executive Committee of the International Society for CNS Drug Development (ISCDD), a founding member of the International Society for CNS Clinical Trials and Methodology (ISCTM), where he serves on Executive Committee, the Scientific Committee, and previously chaired the Membership and Publication Committees. He is also a founder and Co-Chair of the Scientific Program Committee of the CNS Summit, and serves on the Scientific Program Committee of the American College of Neuropsychopharmacology.

Previously, for almost 20 years, he was the Global Head of the Neuroscience Center of Excellence at Quintiles, now known as IQVIA.In this role, he led for the enterprise-wide strategy for neuroscience, encompassing drug development and health care services. He was responsible for numerous successful drug development programs that have led to new treatments for patients.

Dr. Kalali regularly presents at national and international scientific meetings, and lectures frequently on drug development, innovation, technology, digital medicine and health.

He has been involved in initiatives by the Institute of Medicine Forum on Drug Discovery, Development, and Translation, as well as the NIH FAST and the NIH NCATS New Therapeutic Uses program.
His awards include the ISCDD Leadership in CNS Drug Development Award in 2012.

In 2005, 2006 and 2008 and 2011 and 2012 PharmaVOICE magazine named Dr. Kalali as one its 100 most inspiring leaders in the life sciences as voted by his peers. In 2014 he was honored with the PharmaVOICE Inaugural Red Jacket award, recognizing those who have been most lauded by their peers since the awards began.