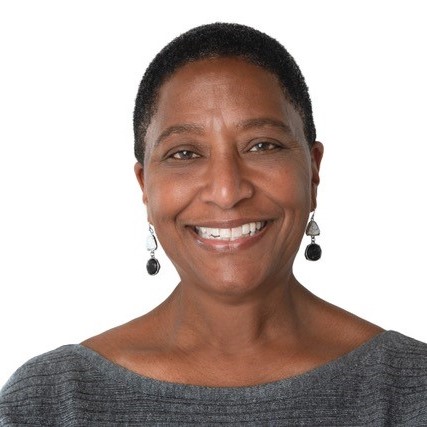 Charisse Sparks, MD, FAAOS
AppliedVR
Dr. Charisse Sparks, MD., FAAOS is the Chief Medical Officer of AppliedVR, the leader in Immersive Therapeutics through virtual reality. Dr. Sparks has built her career on the solid reputation of positively disrupting hospital services and medical device development. As one of the first three African American female Orthopaedic Trauma Surgeons in the country, she has driven meaningful innovation for patients in both clinical practice and industry.
As a key member of the AppliedVR Executive Leadership Team, Dr. Sparks is a strategic partner in providing deep clinical knowledge and medical stewardship for Clinical Affairs, R&D, Clinical Research, Regulatory Affairs, Policy, Health Economics and Market Access, New Business Development, Communications, Professional Education, Legal/HCC, QA Risk Management, Product Safety, and Commercial teams. She also leads and manages NIH research projects and Investigator Initiated Studies.
Before AppliedVR, Dr. Sparks had a six-year tenure with DePuy Synthes, where she facilitated numerous successful FDA new product filings and acquired 7 product approvals for the J&J portfolio. She positioned the entire Trauma, Extremities, Craniomaxillofacial, Animal Health organization for EU-MDR readiness and built several cross-functional teams of industry experts to drive product innovation, evidence-based product support, QA risk management, and data-driven value validation for audiences of patients, hospitals, physicians, and payers.
While in practice, her impact reached far beyond surgeries: she led three ACS Level III trauma center hospitals to achieve the more profitable Level II status; established a coordinated multi-disciplinary hip fracture care program in 4 hospitals; implemented an orthopaedic trauma program in a hospital whose ER was ranked among the top 5 busiest ERs in Texas; and provided meaningful input to the primary hospital administrative committees, including executive recruitment.
As an ABOS Board Certified Orthopaedic Trauma Surgeon with MD licenses in 6 states, Dr. Sparks completed her trauma fellowship at Harvard Medical School and residency at the University of Arkansas for Medical Sciences. She holds an MD from the University of Kansas School of Medicine and a BS in Biological Sciences and Mathematics from Wichita State University. Throughout her educational career, Dr. Sparks received numerous awards and recognition for leadership and community involvement.
When not working, Dr. Sparks enjoys some classic distractions consistent with her Texas heritage: swimming with dolphins, riding Harleys, driving her motor coach, and, of course, Dallas Cowboys football. She also advises Black Kids | White Coats, Inc., a not-for-profit promoting African ancestry students to become doctors.