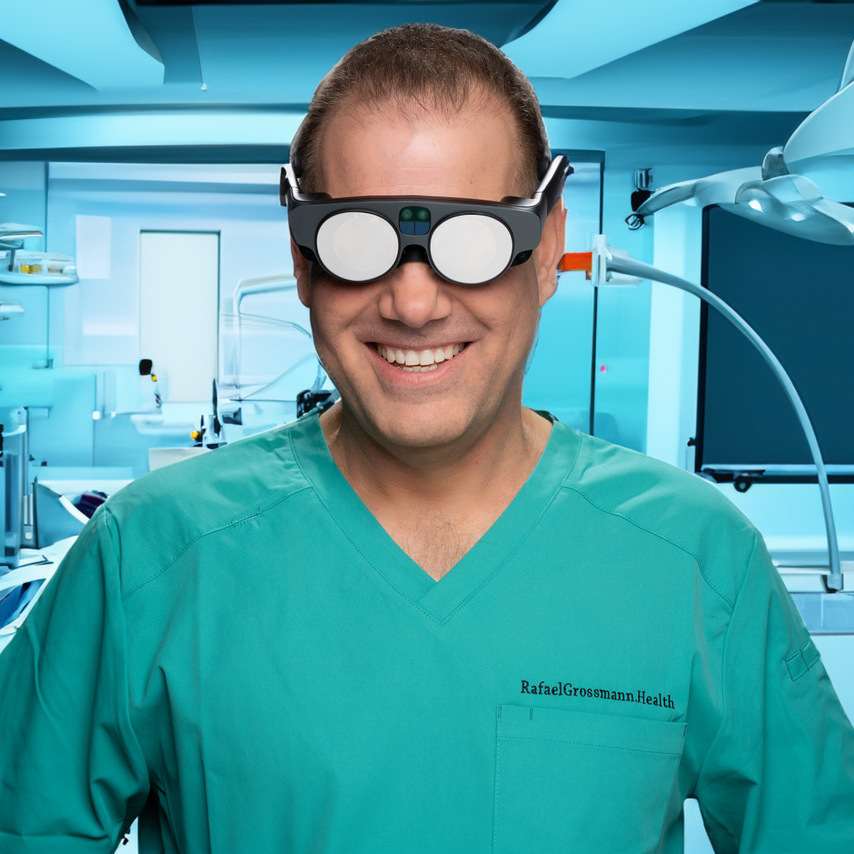 Rafael Grossmann, MD, MHDS, FACS
General, Trauma and Acute Care, Portsmouth Regional Hospital
Dr. Rafael Grossmann is a full-time general, trauma, advanced laparoscopic, and robotic surgeon. Originally from Venezuela and trained as a surgeon in Ann Arbor, Michigan, he has practiced in the US for several years. He is deeply interested in the intersection of Innovation Technology in Healthcare and Medical Education. He is also an avid blogger, Healthcare Social Media user, global and TEDx speaker. It was at Exponential Medicine (FutureMed 2013)/Singularity University where his vision of a future, exponentially better care began to crystallize. He became one of the early GoogleGlass Explorers in the world, in early 2013 and was the first doctor to ever use Google Glass during live surgery. Being a healthcare futurist and a telemedicine-mHealth innovator, he is a strong believer on the power of technology to better connect providers and patients. He is convinced that innovation in healthcare technology along with the current developments in mobile and wearable platforms, AI and deep learning will exponentially disrupt and improve healthcare connectivity, communication and data flow and management, and result in a more efficient, intuitive, less expensive, and ultimately better patient care.