Child and Parent Perspectives on the Acceptability of VR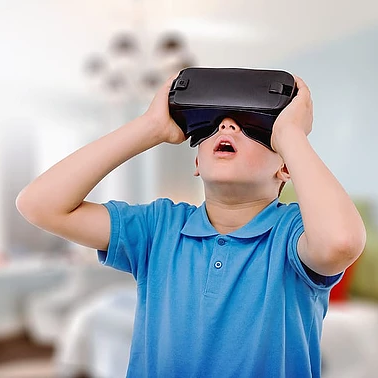 Children may experience medical trauma when undergoing procedures. While VR is effective for managing procedural pain and anxiety, few studies address how families feel about using VR. Together with our pediatric colleagues at Cedars-Sinai, our VR research team explored pediatric patient and guardian views regarding the acceptability of using VR during procedures to mitigate medical trauma.
We performed semi-structured qualitative interviews with 18 patient-guardian dyads at the Cedars-Sinai outpatient infusion center for inflammatory bowel disease (IBD) treatment. Interviews explored how VR may change the infusion experience, including benefits, risks, and recommendations for clinical integration. Interviews were recorded, transcribed, and analyzed.
We found that patients and guardians felt that VR could be beneficial to distract children from infusion-related anxiety and pain. Many were enthusiastic about the technology, but potential challenges identified includes VR-side effects (dizziness, nausea), limited mobility during the procedure, disorientation/immersion leading to unexpected surprise upon IV-placement, and a lost opportunity to build coping skills. Families queried when VR should first be introduced and when during the appointment use would be optimal. Parents expressed concerns about pushing VR when their child was already under stress. A limited number of families doubted the utility of VR.
In short, we found that patients and parents thought VR could be an acceptable option for helping to manage medical trauma during infusions in children, but highlighted that the VR experience must be carefully crafted to avoid unintended consequences, including lost opportunities to build resilience.
August 24, 2020