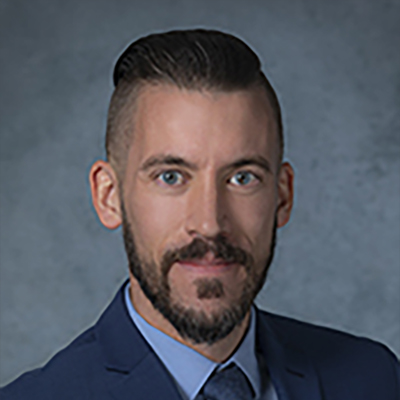 Julien Brohan, MS
Manager, Business Development and Licensing, Cedars-Sinai Technology Ventures Team
Julien Brohan joined
Cedars-Sinai
Technology Ventures in 2016 to manage the portfolio of inventions with a focus on medical devices and digital health technologies (from initial disclosure to out-licensing). In addition to this core function, he also manages so-called venture projects, which aims at de-risking early-stage technologies to make them more attractive candidates for commercialization. He works closely with
Cedars-Sinai
employees to help translate ideas into invention and eventually innovation.
Prior to joining Technology Ventures, Brohan served as a licensing associate for the Centre National de la Recherche Scientifique, the largest French nonprofit public research organization.
Along with business acumen, Brohan has broad academic and research experience in chemical sciences. He is also registered to practice before the U.S. Patent and Trademark Office as a patent agent and is a certified licensing professional.